Summer is just around the corner and the holiday planning has begun! After months of dreaming about potential destinations, it's finally time to decide on your summer vacation. But where should you start from? What are the things you should consider? Don't worry, the Olive Villa Rentals team is here to help you plan your summer trip.
Choose your company
First step is to know who you're traveling with. Are you planning a family vacation, a trip with a friend group, or a romantic getaway with your significant other?
Set your intention
What you are looking to experience during your stay is important when choosing the destination. But whether you are looking for an adventure or a peaceful experience, an educational trip or a relaxing getaway, a secluded or a cosmopolitan experience, Greece offers for them all!
Find your destination
Now that you have set your expectations and goals, it is time to choose the perfect destination.
Here we have 4 top summer destinations that answer to every potential need.
Mykonos
Mykonos is definitely one of the most luxurious summer destinations. The highlight of Mykonos is its vivid nightlife, with tons of clubs and bars turning every night into a party. It is the perfect summer destination for young adults. But also, the various high end restaurants, luxury villas and private beach bars, make Mykonos a great destination for big families who are looking for both seclusion and vividness.
Top picks for Mykonos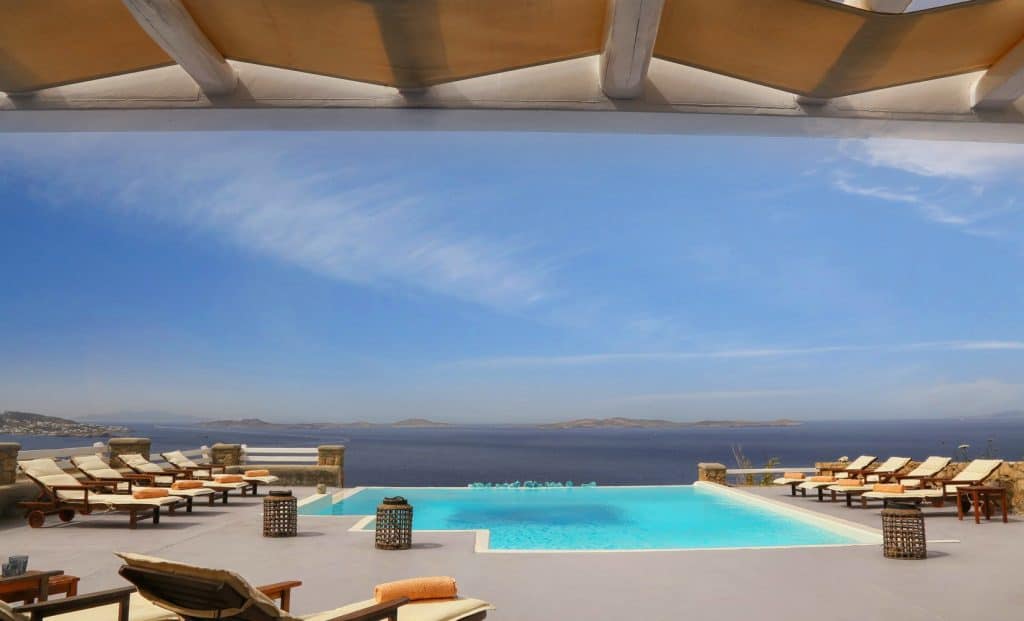 The ideal choice for couples, families or friends who are craving for luxury and privacy. Amazing outside areas that don't compromise the interior's comfort make Villa D'Oro an ideal romantic, relaxing and rejuvenating sanctuary.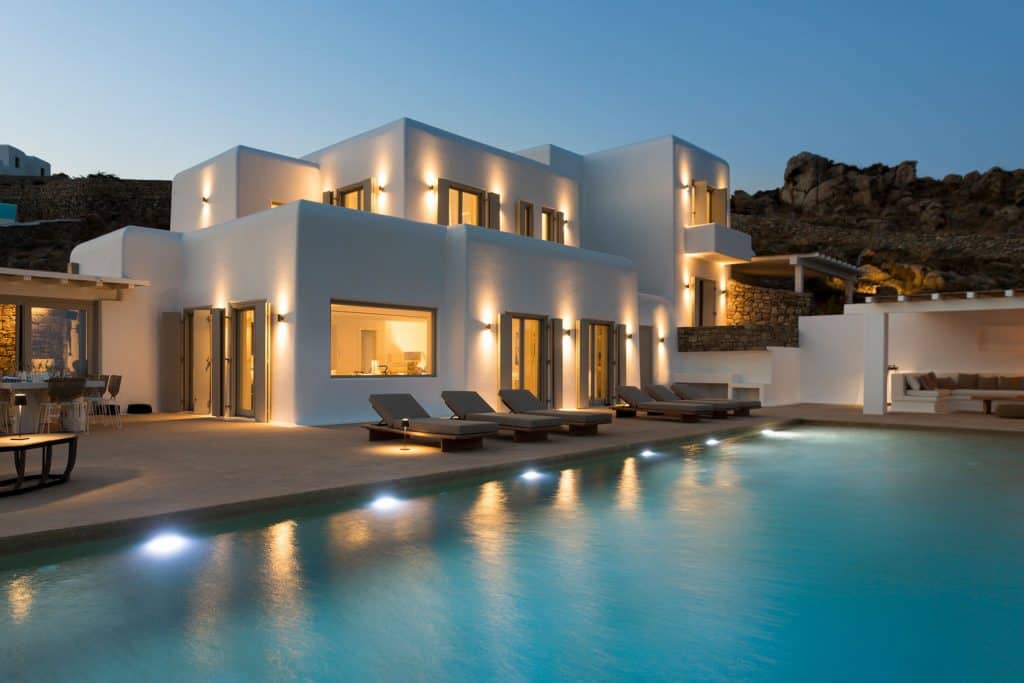 Villa Etoile is a 2020 fully renovated modern luxury villa, a true gem for families or large groups of friends who are seeking moments of privacy. Bohemian style with elegant touches and stunning views of the Aegean Sea can spoil even the most demanding guests. And a great bonus: it's located just a few minutes away from the Chora of Mykonos
Athens
Athens is the perfect destination for families with children, being a city that provides everything: Cosmopolitan lifestyle, museums and historical monuments, beaches and a variety of other activities.
Top picks for Athens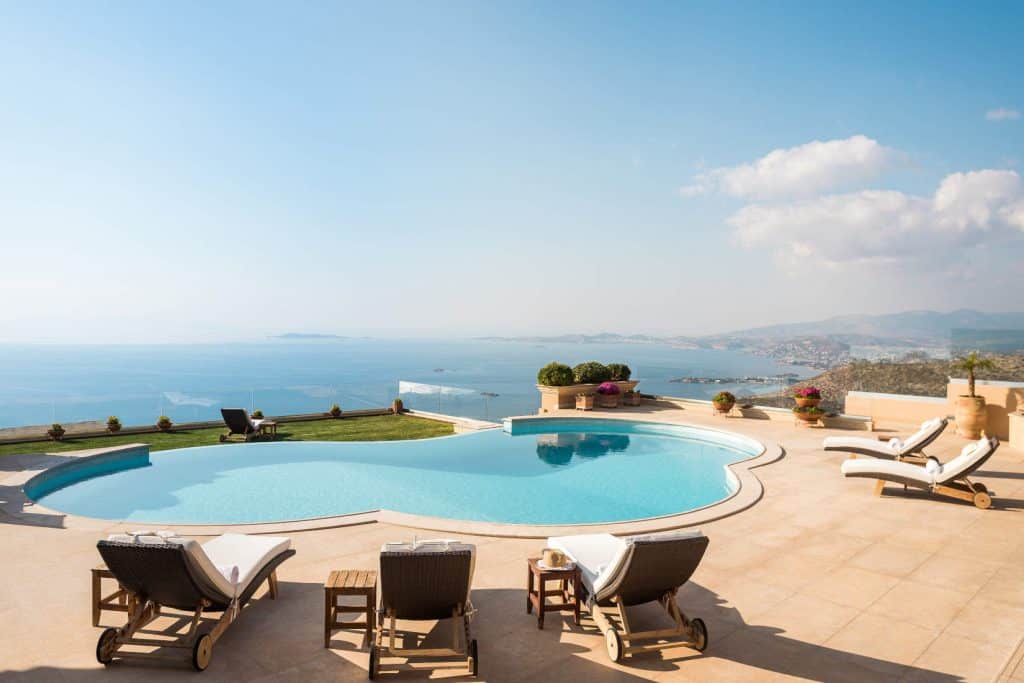 One of the most prominent villas in Athens, overlooking the Aegean Sea and the islets of the Athenian riviera. Villa Primavera adheres to the highest standards of construction and decoration. Enjoy serene moments in the luxurious interiors or the ambient outdoors, as well as at the private gym with the hammam.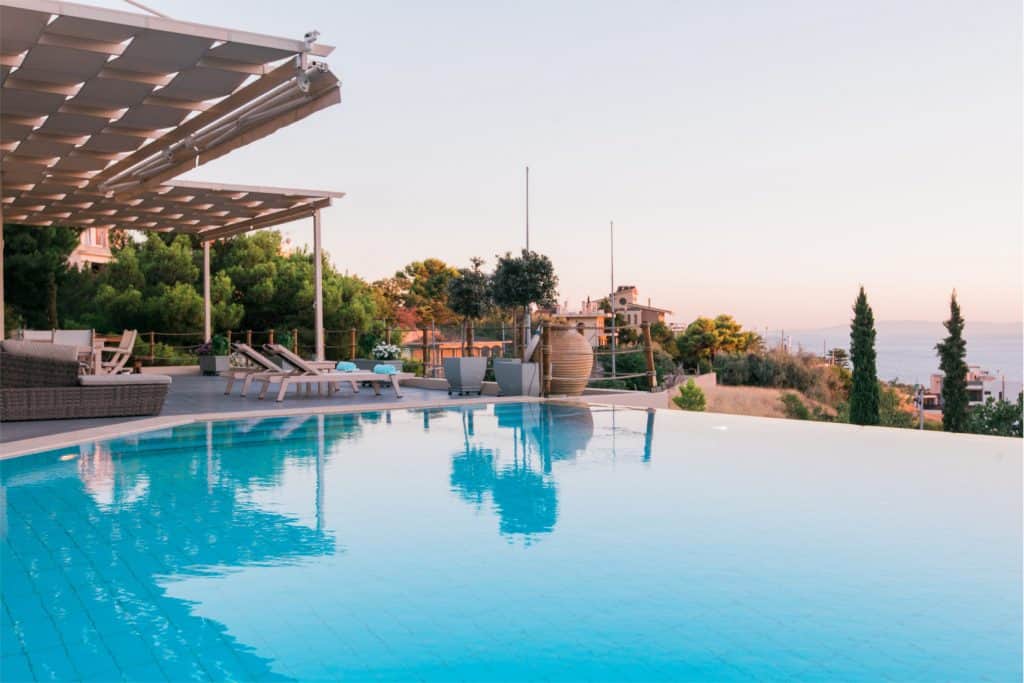 As its name suggests, Villa Serenity has the ideal setup for moments of calmness and peacefulness. Enjoy beautiful sunsets and relaxing moments by the pool in the most privileged location, just a breath away from beautiful, sandy beaches.
Porto Heli
Just a few hours away from Athens, Porto Heli is a promising hideaway retreat with a unique combination: a truly luxurious lifestyle along with the infinite blue of the Aegean Sea. If you are looking for moments of privacy, while still being right next to a cosmopolitan nightlife and water sport activities, Porto Heli is perfect for you!
Top picks for Porto Heli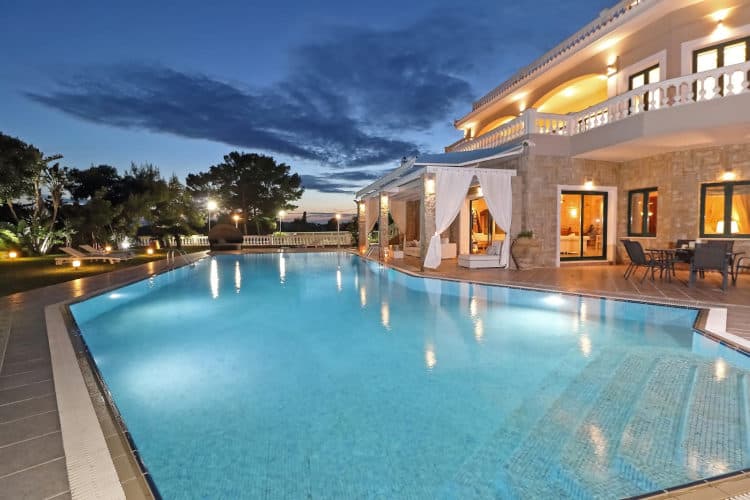 An imposing villa with Mediterranean neoclassical character, a dreamlike combination of luxury, quality and beauty. Villa Rafaella is a true summer oasis that offers for serene moments by the large private swimming pool. Unwind yourself by the tennis court, or just experience the allure of the moment around the beautiful gardens.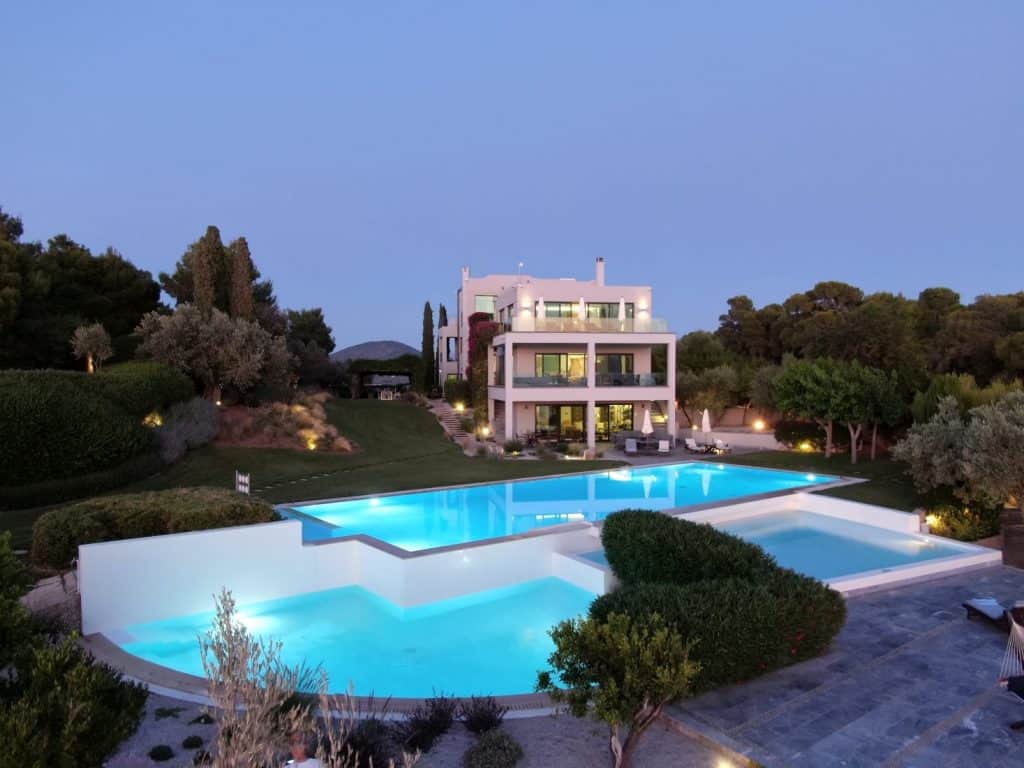 Being a masterpiece of modern architecture, the luxurious Villa Magnolia is a lush sanctuary. Amenities of the highest standards, a private helipad, beautiful balconies and large windows that offer 360 of classic Greek views, offer the ideal setup for the absolute lavish experience.
Paros
An island that combines it all: Bustling cities with bars and restaurants, picturesque villages, water sports and beach bars. Paros is becoming more popular by the year and we can definitely see why! If you are a group of friends who want to experience a variety of summer activities, Paros should be at the top of your list when you are about to plan your summer trip.
Top picks for Paros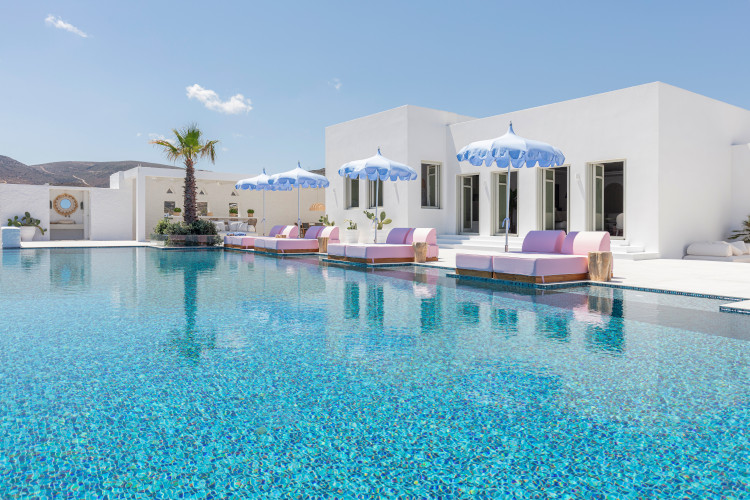 A true paradise on earth. Elegant interiors with sophisticated design and stunning outdoors give a high standards aesthetic to its guests. Relax by the large infinity pool that offers a stunning 180° sunset sea view or wander to the front crystal-clear water beach and surrender to the summer breeze.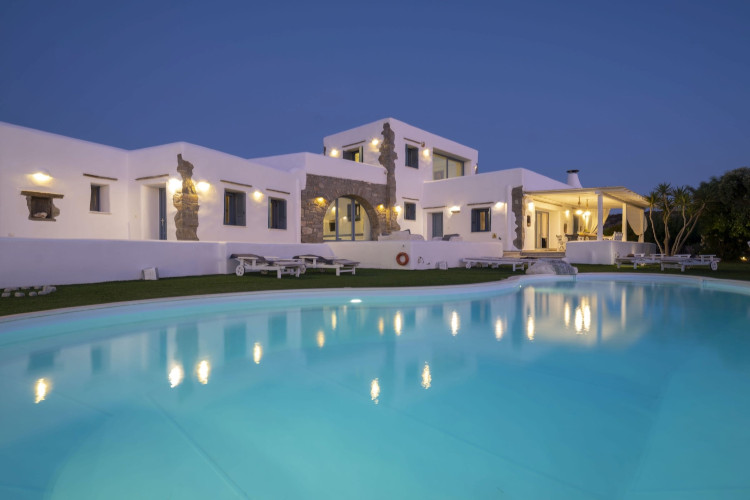 With a design inspired by Cycladic architecture but also equipped with state-of-the-art design elements, Villa Intime offers for the absolute luxurious experience. Enjoy relaxing moments by the large swimming pool and the splendid lounge and dining areas. And for the sports lovers, a tennis court, a basketball court and a private gym will be waiting for you.
Let's create memories together!
Discover more luxurious Villas by Olive Villa Rentals in 26 locations, all over Greece, and plan your summer trip today.