Since its release at Christmas, Rian Johnson's film "Glass Onion: A Knives Out Mystery" has risen to the top of Netflix's most-viewed list. Meanwhile, fans all over the world haven't stopped talking about the filming locations, specifically an exceptional villa in a stunning and highly exclusive Greek coastal paradise.
The greater Porto Heli area, also known as the "Hamptons of Greece," is home to numerous secluded, magnate-owned estates, lavish resorts, and extravagant villas that cater to elite travelers and incognito-traveling celebrities from all over the world. It became a high-end destination in the 1960s, and the rich and famous have continued to flock there in luxury yachts and chartered helicopters ever since.
The real Glass Onion filming location

The acclaimed movie takes place in a mansion on a privately owned Greek island. However, the actual filming took place at a luxurious villa that is part of a luxury villa complex on the edge of the Argolic peninsula in the Peloponnese.
Those who have visited the Porto Heli area will understand why it is the ideal location for such a project. After all, one of the region's best features is its distinct natural landscape, which has remained remarkably unspoiled by mass tourism and rampant development.
As reported, the film's producers scouted around for an equally fascinating location on a Greek island. Nevertheless, Porto Heli's divine grace, beauty, and atmosphere were unparalleled, so it was chosen as the primary filming location of "Glass Onion: A Knives Out Mystery."
At the same time, another jewel that is part of that unique villa complex is also part of the Olive Villa Rentals portfolio. The dazzling residence is none other than our gem, Villa Magnolia.
Villa Magnolia
Being part of this lavish project, Villa Magnolia boasts stunning modern architecture that blends in seamlessly with the natural beauty of the region. Guests will be treated to a feast for the senses as they take in the breathtaking views of the sea and mountains from the comfort of their own private sanctuary.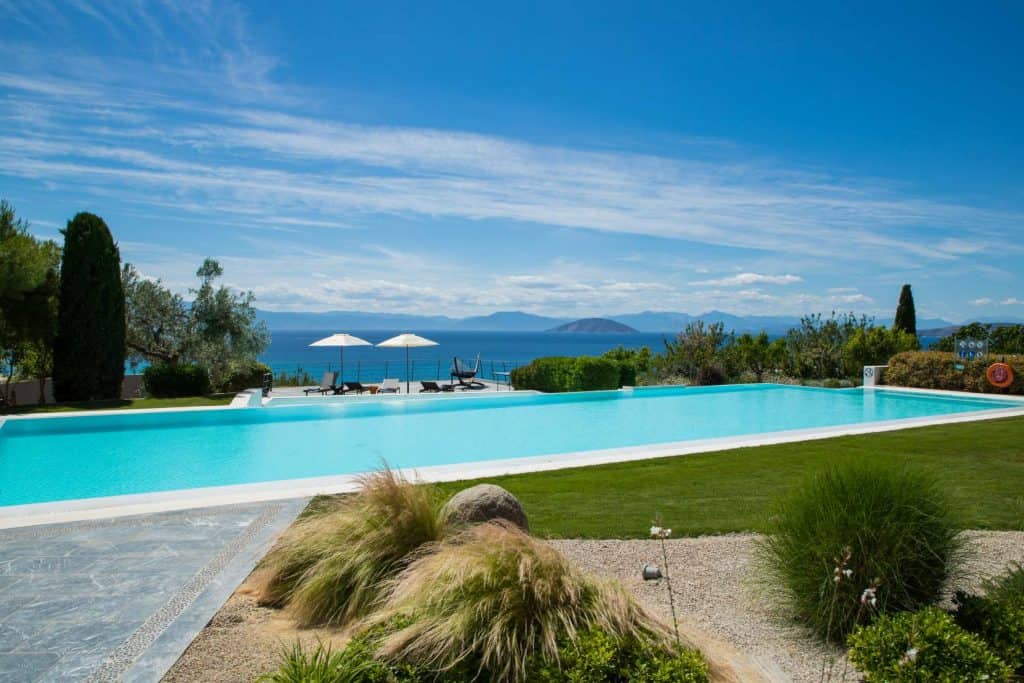 Inside, the villa is just as impressive, with luxurious amenities and impeccable attention to detail. The open-plan design of the villa provides a sense of spaciousness and freedom, while the large swimming pool and children's pool offer the perfect place to relax and soak up the sun.
Each of the five bedrooms has been beautifully furnished and features its own private balcony or terrace, allowing guests to enjoy the stunning views from the moment they wake up. The villa's common spaces are equally impressive, with three spacious salons and a large family kitchen/diner, ensuring there is ample space for everyone to unwind and enjoy the villa's luxurious amenities.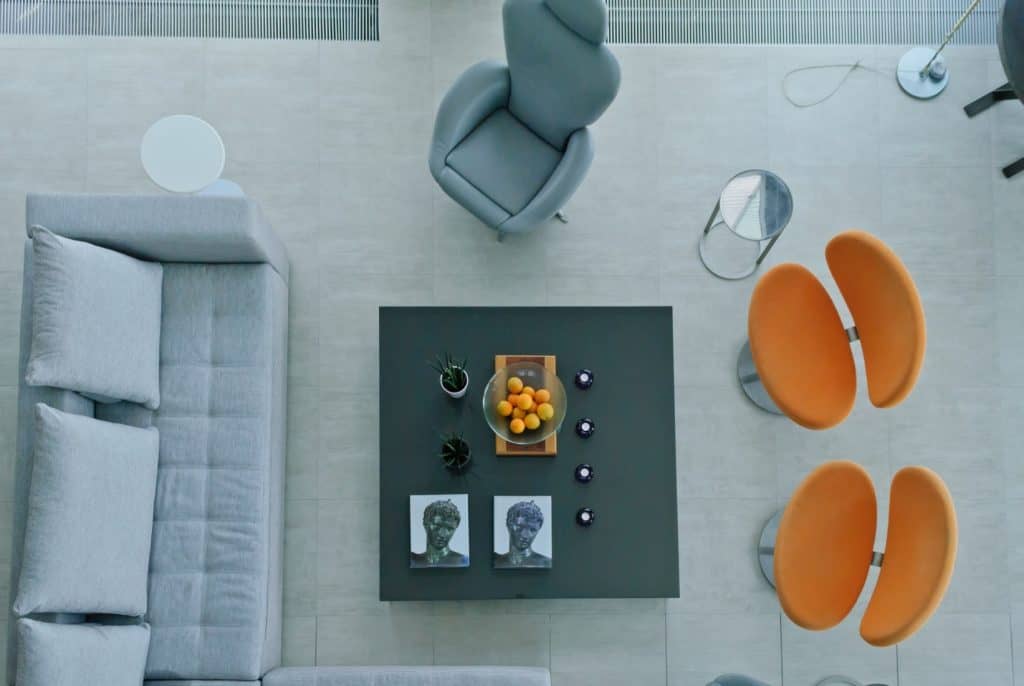 At Olive Villa Rentals, we pride ourselves on our meticulous attention to detail and commitment to providing our guests with the very best luxury travel experiences. Villa Magnolia meets all 50 of our requirements for any residence we decide to include in our diverse portfolio, and we are confident that it will exceed even the most discerning guest's expectations. With its stunning location, impeccable amenities, and superior hospitality experience, Villa Magnolia is truly a masterpiece of modern architecture and the perfect place to call home during your stay in Porto Heli.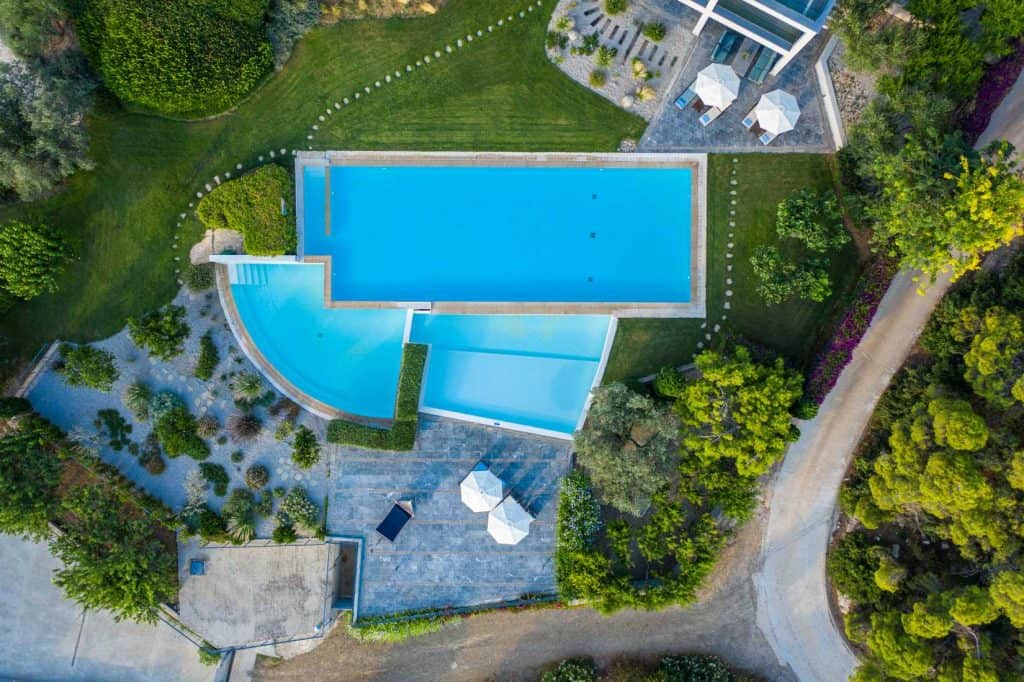 Porto Heli: a synonym for luxury travel
There are many luxurious villas throughout Greece, but few places offer as many exclusive vacation residences as Porto Heli. Living up to its long-standing reputation as a high-end summer enclave for the rich and famous, it offers a diverse range of high-quality properties ready to accommodate and please the most discerning luxury travelers.
Dedicated to providing access to the best private residences in Greece, Olive Villa Rentals rents several Porto Heli villas suitable for every need and taste.
A fine selection of villas in Porto Heli
High end, privacy, family & groups