We are thrilled to share this wonderful news with you! Olive Villa Rentals were featured in both the Mail Online Travel Checklist on June 29, 2023, and The Times Travel Section on June 30, 2023.
This double recognition means a great deal to us, as both travel publications are widely respected sources, demonstrating the preference of British tourists. It also shows our diligence, attention to detail, and commitment to customer satisfaction.
We are greatly honored to receive this recognition from these prominent and well-known UK sites. The significance of being featured in the Mail Online and The Times is particularly meaningful as numerous UK visitors place their trust in us for their accommodation every year.
Villa Adeline featured in Mail Online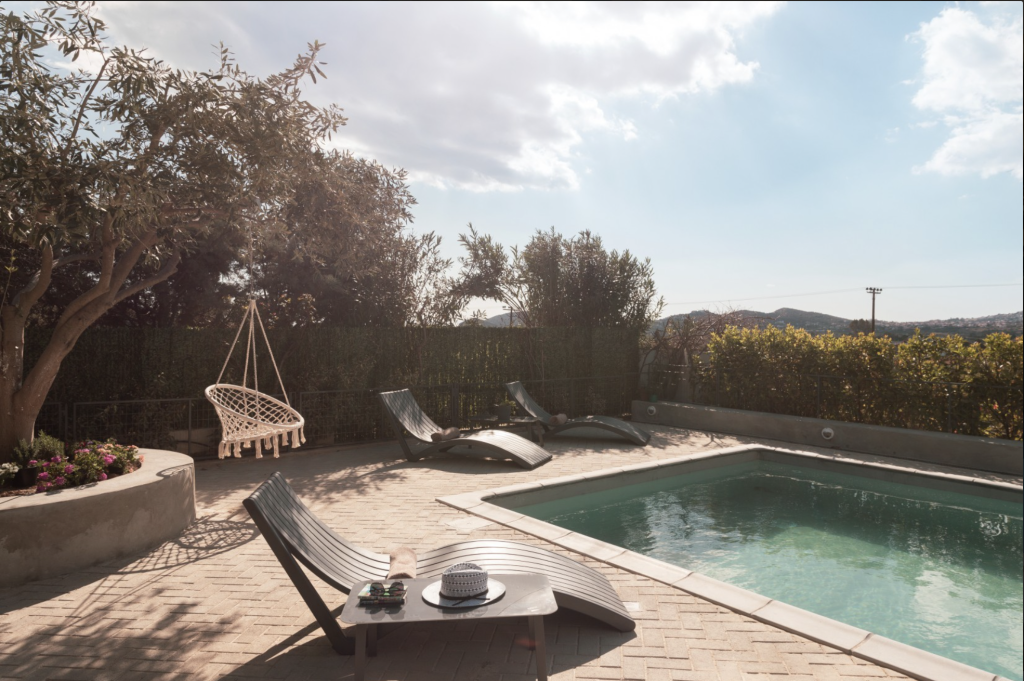 The Mail Online's' Travel Checklist presented a checklist of the top 10 featured summer destinations according to traveler's needs and preferences. This checklist serves as a necessary guide that offers advice and motivation to those who wish to embark on an extraordinary journey.

Olive Villa Rentals and one of its beautiful villas, Villa Adeline, had their own special place on Mail Online's checklist. Villa Adeline, a jewel of the Athenian Riviera with stunning facilities and a unique, contemporary yet luxurious design, earned this honor due to its proximity to the sea and specifications that encourage guests to stay all year. Especially if you have a large family or are traveling with a large group of friends,, according to Mail Online, Villa Adeline is for you!
The sustainable and environmentally friendly villa adheres in its entirety to green principles. It utilizes a geothermic underfloor system to maintain consistent cooling and heating conditions, as well as a set of fan coils to amplify the efficiency of this cooling and heating system.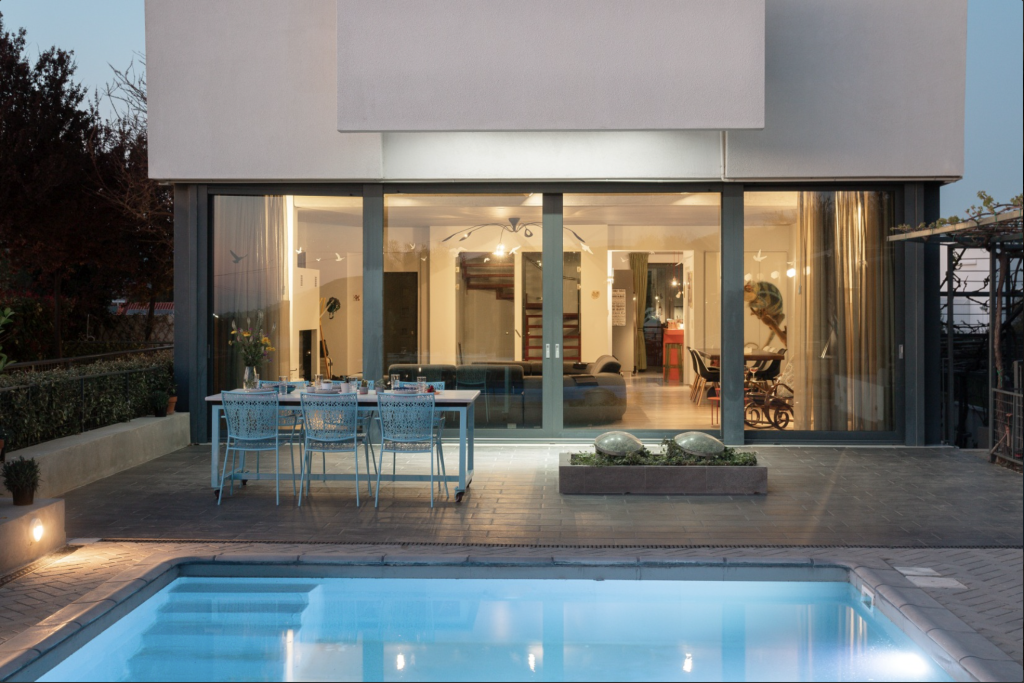 Villa Adeline presents a distinctive architectural layout that provides uninterrupted vistas of the nearby mountains and sea, making it an exceptional retreat for those desiring year-round moments of relaxation. Close to the city of Athens and the coastal cities of Anavyssos and Palaia Fokaia, visitors have numerous opportunities to explore the country's capital city and the Attiki region in general.  
https://swiy.co/olivevillas-villa-adeline 
https://swiy.co/dailymail-uk-tips-travel-summer   

Villa Calisti featured in The Times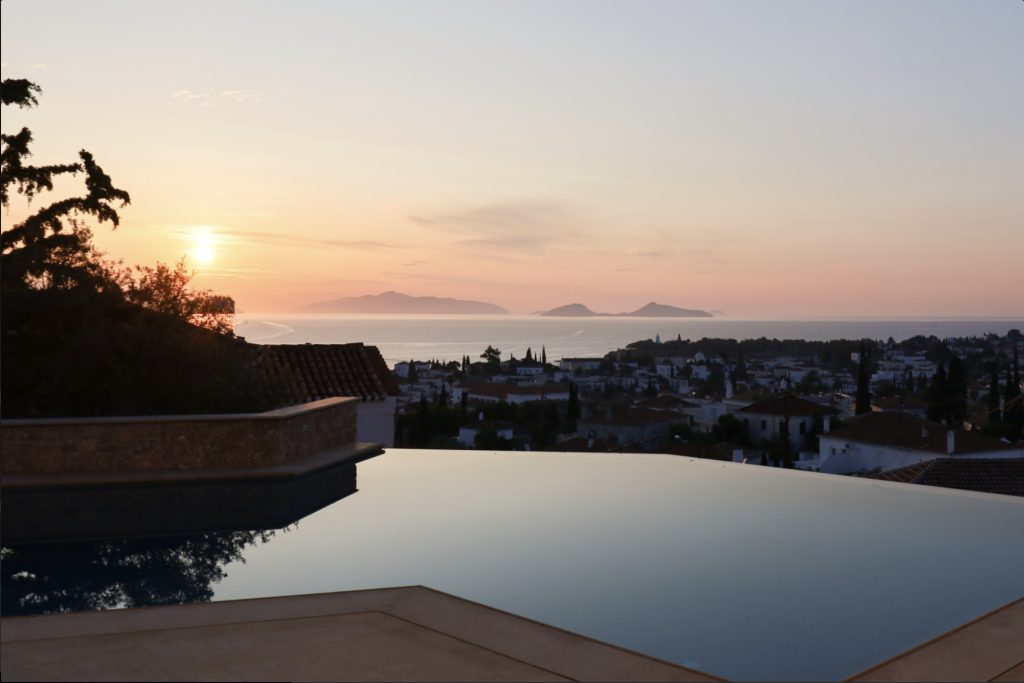 The travel section of The Times published an article on the best summer brands in Europe's most renowned summer destinations. Our Villa Calisti on Spetses Island was featured and glorified as the ideal choice for large families or groups, combining masterful construction, an enchanting view, and excellent service. 
Villa Calisti is a brand-new, 2022-built structure with a contemporary architectural style, a rarity on this island. Interior designers expertly decorated it with premium brands. It features expansive outdoor areas, including a spacious terrace and a remarkably large pool. In addition, numerous balconies offer breathtaking views of the Argo-Saronic Gulf. It is the ideal place for a large family or group, as it can accommodate 11 guests in its 6 bedrooms, 4 bathrooms, and 3 WCs.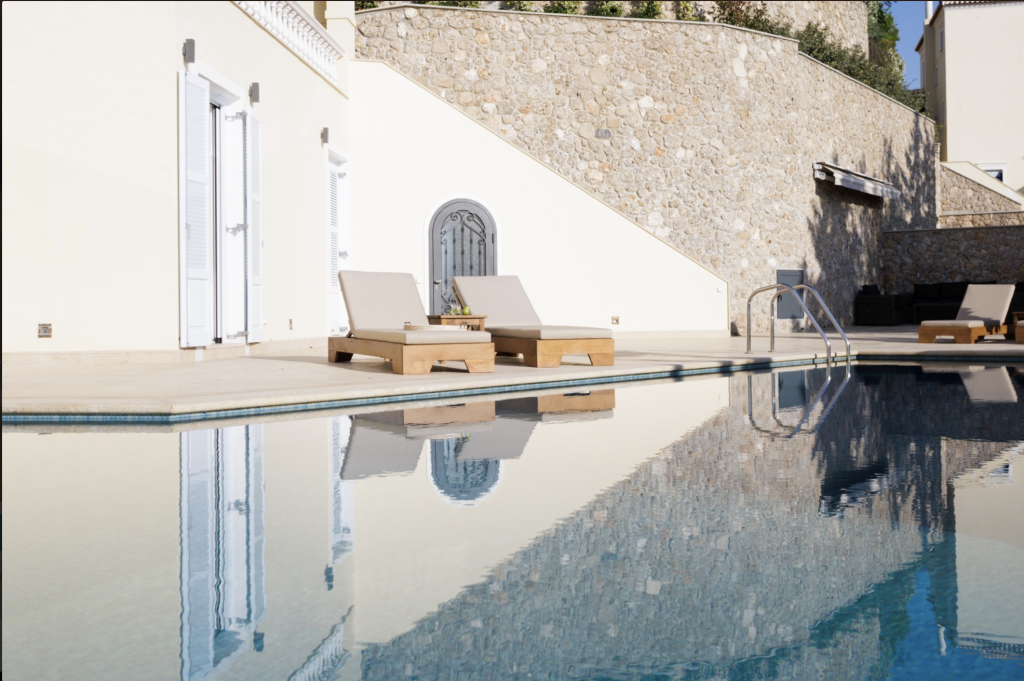 The villa is situated in a prime location, just a six-minute walk from Dapia's port, while also providing a quiet, private retreat away from the crowds. Close to the center of the island, visitors can walk through alleys, eat at traditional taverns, and enjoy the crystal-clear waters of the famous nearby beach of Agia Marina. 
We would be delighted to welcome you to these extraordinary villas at any time of year. We are grateful to The Times and Mail Online for including us on their esteemed lists. Our goal at Olive Villa Rentals is to ensure that you have the vacation of your dreams. 
https://oliverentals.com/villas/spetses/villa-calisti/
https://swiy.co/the-times-uk-summer-essentials-destinations